Helium 10 Black Box is a specialized product research tool by Helium 10 to assist Amazon sellers in finding profitable products to sell on Amazon. By using Black Box, sellers can explore products based on various criteria such as product category, sales volume, revenue, and more.
The Black Box includes interesting and powerful subtools for product research, keyword research, competitor research, niche research, product targeting research, and the Elite Analytics tab, which goes beyond the normal data. 
Helium 10 Elite Analytics
Elite Analytics permits you to upload up to 2000 rows of Black Box Keywords, Amazon Brand Analytics Report, My List Keywords, or your own custom list, unveiling vital Helium 10 metrics to uncover new monthly opportunities. The report offers Keyword Sales, Title Density, Search Volume (+Trend), High Review Count, Median Review Count, and Most Frequent Seller Country.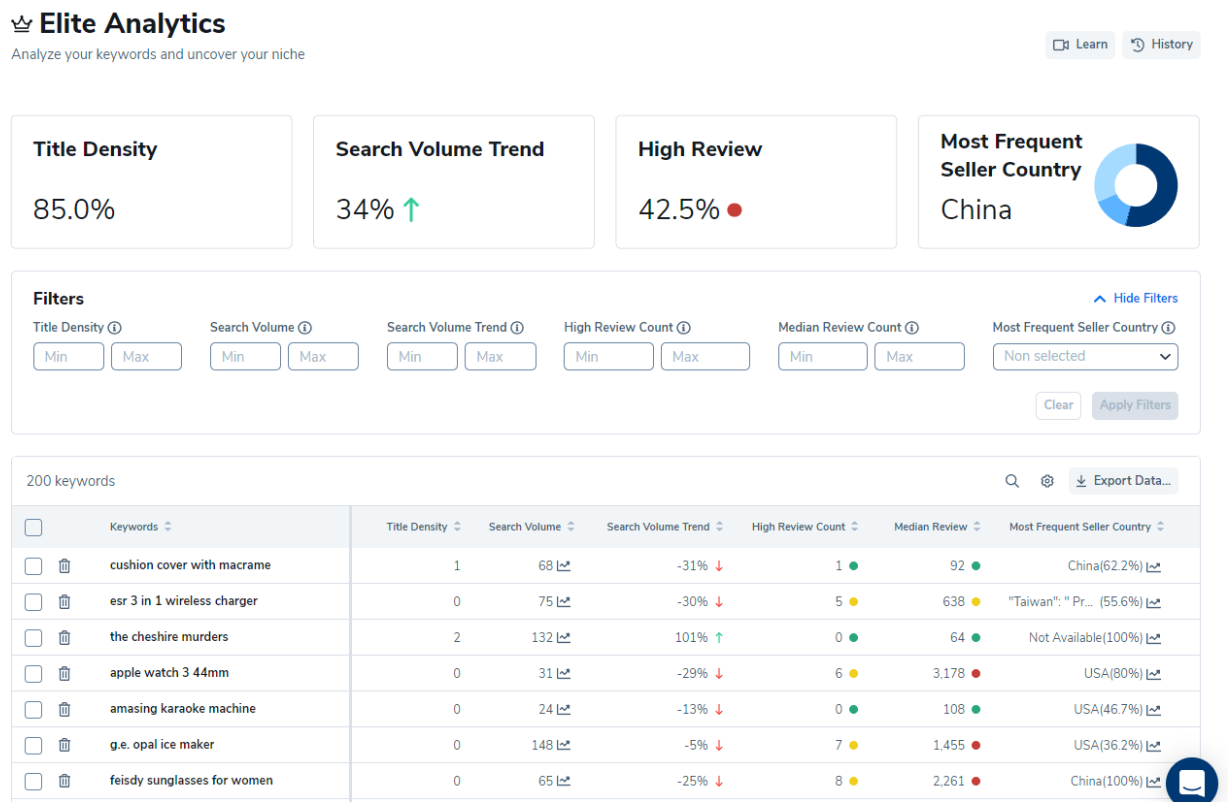 Black Box features list
The Helium 10 Black Box boasts a variety of features aimed at helping you pinpoint profitable products for sale on Amazon. Here are some key aspects of this tool:
Product Database
Black Box has a database of millions of Amazon products (+300M), enabling you to search for items based on diverse criteria such as product category, price, and sales volume.
Search Filters
To me, this is the most powerful feature and a serious advantage to other competitors such as Jungle Scout. The tool offers a variety of search filters to refine your product search and locate profitable items.
Filters include sales volume, revenue, number of reviews, and more. Profit Calculator: Black Box includes a profit calculator to estimate potential profits for each product. Input your costs and selling price, and the tool calculates your profit margins.
Product Analysis
With Black Box, you can examine the competition for each product, sales, trend, revenue, competitors, number of sellers, number of reviews and average rating, among others.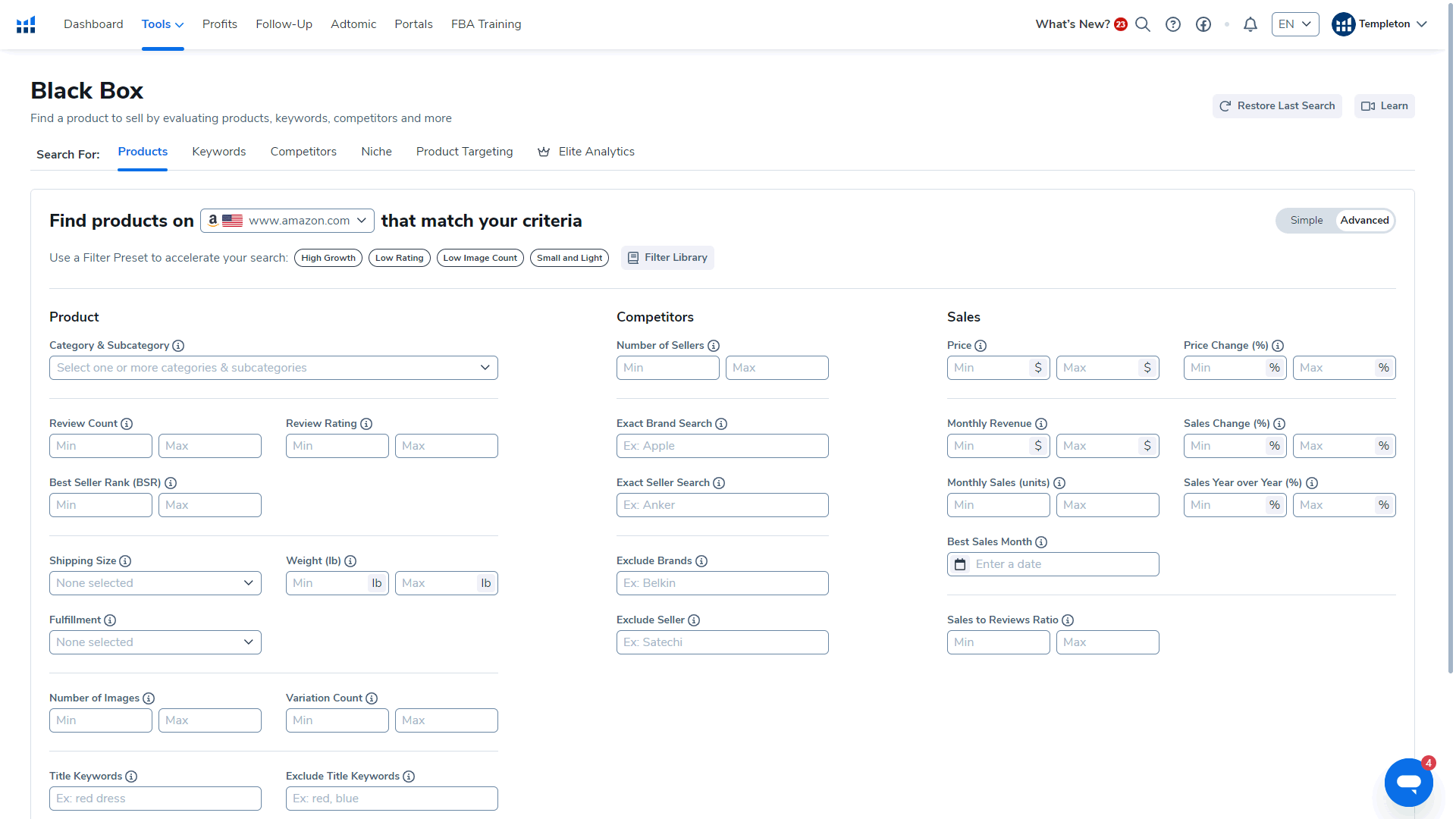 Pros of using Black Box
Product Research like a pro
Black Box enables in-depth product research to find profitable items to sell on Amazon, helping you outpace competitors and enhance sales and revenue.
Complete competitors analysis
Black Box lets you scrutinize the competition for each product, including the number of reviews, sellers, and average rating, helping you spot market gaps and optimize product listings for superior performance.
Time-Saving
Black Box automates product research, conserving time and effort, allowing you to concentrate on other crucial aspects of your e-commerce business
Boost your Sales and Revenue
Utilizing data provided by Black Box, you can identify profitable products to sell on Amazon and boost your sales and revenue.